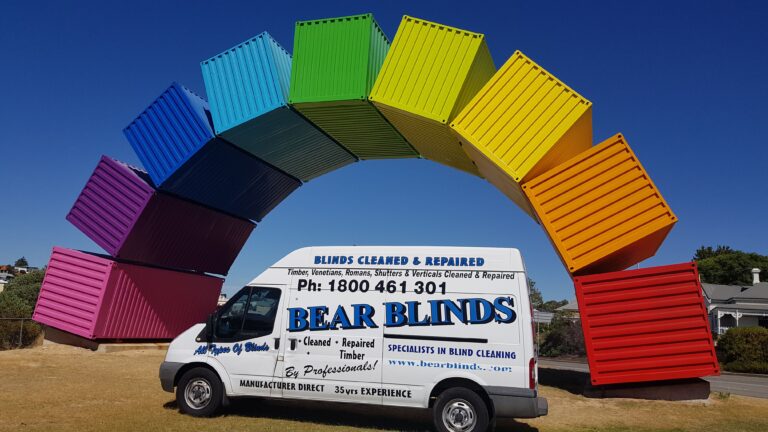 We are a professional Fremantle Melville blind cleaning repair  venetian blind roller vertical timber blinds
How to save money on replacement blinds hire a professional Ultrasonic cleaning and repair company that provides same-day blind replacement services
Coastal is a city in western Australia that is part of the metropolitan area of Perth known for its Victorian architecture. Bear Blinds, cleaning, and repair near me are also available Fremantle .The blind cleaning industry is not new. It is a pioneer of the industry with over 42 years. We have a highly professional team who provides the best services to the clients. Bear Blinds Fremantle Melville Fremantle is not just a blind cleaning company, but we also blind repair various kinds of window blinds.provide professional blind clean and repair services to the following suburbs blind clean repair near me
• Booragoon
Beaconsfield
• Bicton
• Hilton
• North Fremantle
• O'Connor
• Samson
• White Gum Valley
Alfred Cove
ATTADALE
Bateman Beaconsfield Bibra Lake Bicton Booragoon Brentwood
Coolbellup East Fremantle Fremantle Hamilton Hill Hilton
Kardinya Leeming Mount Pleasant Murdoch
Myaree
North Coogee
North Fremantle
North Lake
O'Connor Samson
South Fremantle
Spearwood
White Gum Valley
Willagee
Winthrop

Bear Blinds Fremantle Melville cleaning. We are happy to offer you quotes on all types of blind venetian vertical blinds and roman blinds timber
Our Expert Blinds Bear Blinds Fremantle Melville blind cleaning repair
We are your local resource for all blind repairs plus service
Have you ever seen a Fremantle MELVILLE Bear Blind Cleaning Company.
Blind cleaning repairs is our professional Fremantle Melville Service Technician that is available to serve you
Roller blind rolling Not working Repairs are now a breeze
Alfred Cove Applecross Ardross Attadale Bateman Beaconsfield  Bibra Lake Bicton Brentwood Bull Creek Coolbellup East Fremantle Hamilton Hill Hilton Kardinya Leeming Melville Mount Pleasant Murdoch Myaree North Fremantle North Lake O'Connor Samson South Fremantle Spearwood White Gum Valley Willagee Winthrop
Our Ultrasonic Blind cleaning repairs are available for service areas.
Fremantle Melville Blind Repair and Cleaning Services.
Roller blind/ Venetian blind/timber blinds/verticals /faux wood blinds Serviced Cleaned
How to with Bear Blinds Fremantle Melville Ultrasonic Blind cleaning
Our blind cleaning repair services are available throughout Perth, Fremantle Subiaco Canning Vale. Joondalup / Helping Bear Blinds become a leading blind cleaner in the region.Fremantle Melville Bear Blinds is one of the major locations that have our ultrasonic cleaning service area near me.From houses to offices, every suburb in Fremantle has window blinds installed, which require Bear Blinds cleaning repairs
Fremantle Melville Blind Repairs
Feel free Fremantle Melville to stop blind cleaning when your blinds are always exposed to dirt and grime that can ruin them
Bear blind is responsible for high-quality blind cleaning  repair by providing complete mobile services near me
We also repair the blinds and enhance them as per our Fremantle Melville
client's requirement on just one call.
Bear Blinds Fremantle Blind repair Services .
experts , helping  ASTHMA SUFFERS keep dust free 
Roller blinds, Roman blinds,Honeycomb blinds, vertical blind repair
Vertical blinds, roman blinds, Pleated blinds, timber blinds, pleated blinds, timber blinds. You name it to what type of blind you have.
Bear Blinds Fremantle has cleaned and repaired them.
Blind cleaning specialists can clean.
They have taken away most types of blinds for
The specialist cleaned again and reinstalled the system, looking similar to new.Same DAY Service around Fremantle
Direct Call Terry
FREMANTLE
Get in touch with the Fremantle blinds expert who covers 42 years
 Onsite Same Day Bear blind cleaning repairs Service
Free Expert Advice and Quote with Unlimited power possibilities
Clients who are looking for same-day service can call Bear Blinds, and we repair the blinds in just one day at your door. There is no need to worry about window blinds cleaning repairs for Fremantle residents since Bear Blinds Repairs has taken care of them. We ensure fast, reliable, and hassle-free services at a very affordable price.
Just call Terry on our number 0419960279 to book the appointment with our well-trained blind cleaning and repair team.
You can talk to Terry by merely calling Now 0419960279 to get free of cost expert advice on various queries related to window blinds. Also, you can take quotes on different services as per your requirements. Our team is highly proficient and well trained and too friendly, providing world-class services to the clients. We believe that "Customer is the King," therefore we make sure that our clients are happy to post services. Bear Blinds aim to keep your window blind new for a more extended period.
Bear Blinds Fremantle  Melville  blind clean and repair services
From houses to offices to schools to universities to hospitals to many more, Fremantle Bear Blinds provide a various cleaning and repair services on just one call. Each place that has a window installed your blinds that will require periodic cleaning restoring of visible dust soiling and grime built up damages.
The services include:
Melville Fremantle

Roller Blinds Clean and Repair

Venetian Blinds Cleaning and Repair
Faux Wood Blinds Cleaning and Repair
Sunscreen Blinds Cleaning and Repair
High-quality brackets replacement
Resizing and recording of slats
Onsite same day clean and repair service
Clean and fresh-looking blinds
Health and safe environment
Pick up service from home
So, HURRY and get your blinds cleaned and repaired from Bear Blinds Fremantle Melville today! CALL Terry now at 0419960279.
Fremantle Melville Blind cleaning Repairs Need help? Call our No 1 support Team PH:0419960279
talk to us about your next project Contact us first
© Bear Blind Cleaning Repair All Rights Reserved 2022